Synchronized with 18 e-RTG cranes that have already been put into operation, the 6 new cranes docked at Gemalink port that are of the advanced generation of e-RTG cranes, continue to be manufactured by Konecranes - a Swedish Group that is also the world's leading manufacturer and supplier of port handling equipment With the continued urgent investment in these 6 new generation e-RTG cranes, bringing the total number of e-RTG cranes at Gemalink to 24, contributing to the enhancement of operation efficiency, further improving the cargo clearance capacity, the quality of services provided and meeting the increased throughput demand of Gemalink Port in the coming time.
Along with 8 super STS cranes, Gemalink's system of 24 e-RTG cranes uses 100% of the grid electricity (Full electric) and is synchronously connected to the DGPS system, CATOS port management software and other new information technology platforms such as Smartport, Rivergate, etc., contribute to improving the optimal operation activities, synchronized operation, saving time and energy, and at the same time limiting noise pollution, air pollution and reducing carbon emissions to maximum levels.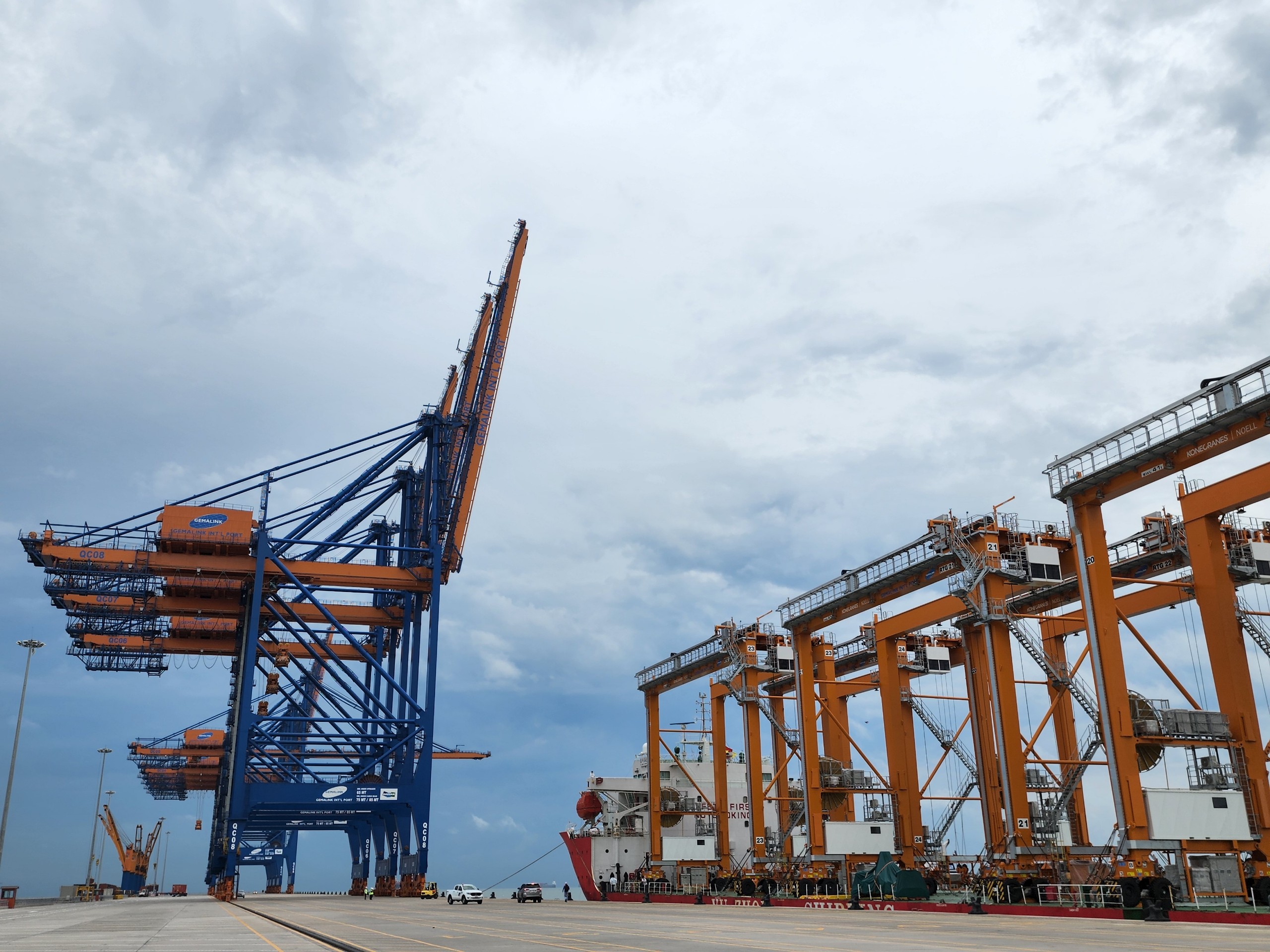 With a design length of 1.5 km of berth (including 370m of berth dedicated to feeder ships and river ships), 8 STS cranes, 5 FCC cranes, and 24 e-RTGs, Gemalink Port is the port with the most modern infrastructure and equipment and has the most advantageous position in the Cai Mep port cluster area (the port ranked 11th in the world in terms of effective operation in 2021).
Gemadept Corporation is currently focusing on preparing to start the Gemalink Phase 2 Project, which when completed will double the port's capacity from 1.5 million to 3 million TEU, significantly contributing to improving the operation capacity of Gemadept's port block, the Cai Mep port cluster, and at the same time ensure to serve the increasing import and export demand when the economy is recovering strongly.