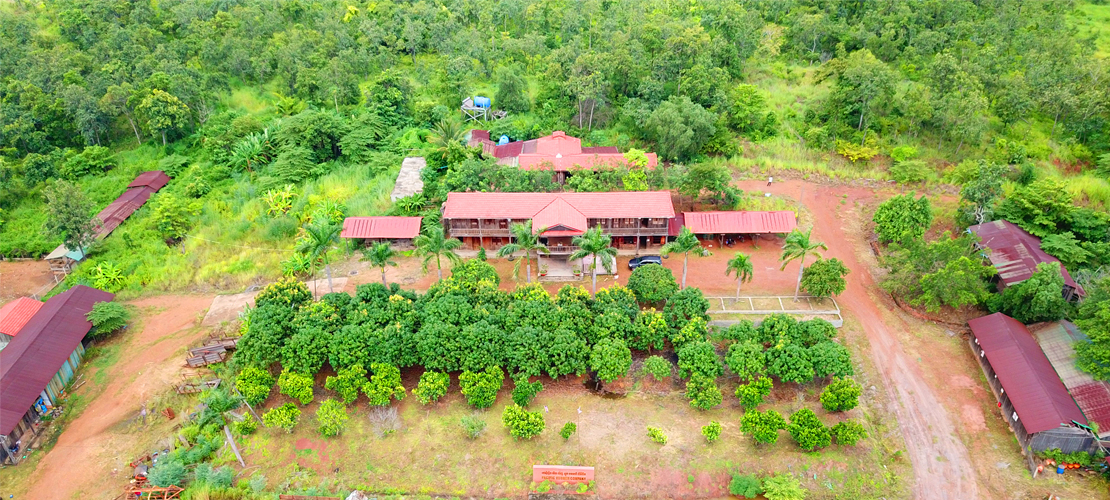 In 2013, Gemadept was granted economic concession land by the Royal Government of Cambodia in Royor commune, Kohgnek district, Mondulkiri province. Gemadept is one of the few foreign enterprises to be granted a large area of ​​land, in a favorable area with Highway 78 running through, climate and soil conditions suitable for planting and clearing rubber trees and other industrial trees.
Since being officially deployed, up to now, the project has achieved initial results: rubber tree grows well up to the standard of girth and height; traffic infrastructure, roads, bridges; new residential areas including rows of houses with electricity and water supply have been completed synchronously; environmental and social work has been carried out in consultation with international organizations …
Facing the situation that the Cambodian government stopped allocating land to foreign companies, Gemadept proactively completed important legal procedures and received the Certificate of land use rights. Up to now, Gemadept is one of the very few Vietnamese companies and foreign invested enterprises in Cambodia to be granted this certificate.
Some advantages of the project
Natural condition:
Abundant water source due to many rivers and streams flowing through

The climatic conditions are similar to those in the Southeast of Vietnam with the average temperature of 26

o

C – 29

0

C, the average rainfall> 1,600mm
Land fund:
30,000 ha of seamless land lot

Not in preservation area

Land use rights of 70 years
The infrastructure:
World Bank-funded National Highway 78 runs through the project

Near the energy plant

Near water resource